As promised a little instruction on making a 'textarea' box. Otherwise known as:

"That little box of HTML that sits under a picture or button, making it possible to copy and paste that same picture along with it's link".
I assume you know how to edit HTML in your blog?

Step one: A test. Goto this site and copy and paste the textarea code. (I change the columns from 50 to 22 to better fit in a sidebar)

It should come out like this:








Step Two

: Create a photobucket account. It's worth figuring it out, I promise.



Step Three

: Upload a photo/button/whatever to photobucket—make it small for a sidebar pic—125x125 pixels works well. (Photobucket provides you with HTML code for the photo/button/whatever you upload).



Step Four

: Copy the "HTML code" for the photo/button/whatever. (Below the photo in photobucket...starts with: href).



Step Five

: We get tricky here. First paste the HTML code for the button directly into your blog HTML editor(or sidebar html/java box) above the code for the text area box that you already inserted.
You get a button and the text area box below it: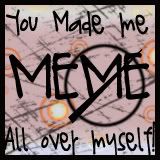 Step six:

Now in the regular viewing editor click on the image itself and link the button to wherever you want it linked.



Step seven:

Back in HTML editor—Copy and paste the button code with it's link into the area of the HTML Textarea code over the top of INSERT HTML MESSAGE HERE.
It should all look like this: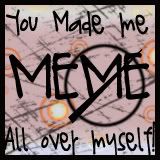 That was a lot of steps (plus figuring out photobucket etc). Please email me with any questions, I'll try to help. You might want to center the text box? Good Luck!