I moved.
All that was covered in previous posts.
(You remember the high-centered moving truck right?)

When
I moved. I didn't know anyone in my new town. But I still had
all
of you. My little online world. But talking to you through your blogs, or emailing you and waiting for you to get back to me,
was taking too long
. And for a long stretch there I had no adult interaction.
IT
all started when I asked a couple online friends to join me on
Twitter
so I could chat with them sorta kinda live? I worked out a time late one evening when all three of us could be online, and they slowly grasped how Twitter does it's thing. They each had that head smacking moment where you
GET
Twitter and go: "Oh my gosh, this is soooo easy! Why did it take me so long to get here?"
We had a blast. And we thought we were so cool.
We agreed.
For sure the next week...
Same time-Same place.

And my friends?
Twitter Girl's Night Out was

born

.
It was bald of course. (All my babies are.)
There were about 15 gossiping gals that next week. And over 50(!) the third week. I called in a massive favor to relative new-comer to the blogging world: Jyl, Ms.
MommyGossip
herself. I said, hey? This is bigger than I know what to do with! Help!
And look where we are now? I can't even find a way to tell how many amazing tweeters join in on Tuesday nights? 75, 150, more? But we tweet at a blazin' 300 tweets per minute, and I expect that to RISE!
This thing needed it's own HOME.

The new. The fabulous. The very real #GNO website.
For all things
Twitter GNO
.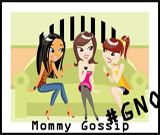 So what's next for my baby?

Topic Tuesdays.
Topic Talk (for following up on Topic Tuesdays)
Featuring You and your input, ideas, and posts...keep 'em coming,
we are writing this all down!

A Calendar of Guest Tweets.
A Shopping Directory for Our Gossipin' Gals Great Stuff!
YES! A blogroll!

Tutorials (You know me too well...?)

And now
....
In honor of
Halloween
, we thought the best way to really celebrate in true MommyGossip style?
(Are you thinking what I'm thinking? Is it possible to BREAK Twitter?)
Cool
.
And one step better. We
give
you Self Proclaimed
Twilight Freak
.
Our Guest Tweet for GNO:
The
one- the only- the Great

Lula
! From
Lulaville
.
You love her too dontcha?
Better start following her now...
@Lula34
And yes. We attempted to contact Stephanie Meyers. We're still waiting...
What questions do you have for Lula?
Do you LOVE Twilight?
Hate it?
Want to Have Edward's children?
Or are you a Jacob fan?
Oh, and? Spoiler alert. Yes. We will spill the beans.
If you have any really great ideas for GNO? Send 'em our way!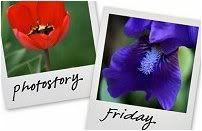 Hosted by Cecily and

MamaGeek