Hey a couple neat-o giveaways! And since I recently won items from some contests I entered, thought I'd share these with ya'll.
Both are from
5 minutes for mom.

The first one is from their
two weeks of toys
, and I am so ready for legos!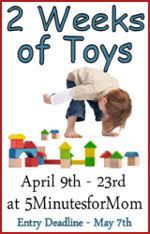 The second one is for this cool
Caboose bike
.