I know my kids aren't the only ones to do this.
And maybe it should give me a clue about just how crazy our lives have been lately..
(Yes, that's a $1 score at a recent garage sale.
Halloween Costume for 4yrold? Check.)

I posted this one already, but you understand don't you?
She really was asleep like this.
And she really does it a lot.
I turned on the light even.
She just stayed that way?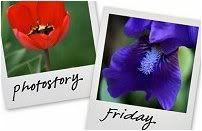 Hosted by Cecily and MamaGeek